TEDI Vehicle Conspicuity Sheeting : TEDI Conspicuity Sheeting with polycarbonate micro prisms give night time vehicle visibility a whole new brightness. And TEDIs tough engineering is designed for extreme road conditions – resisting cracking and peeling. Superior optics provide reflectivity even even at almost 90O angles.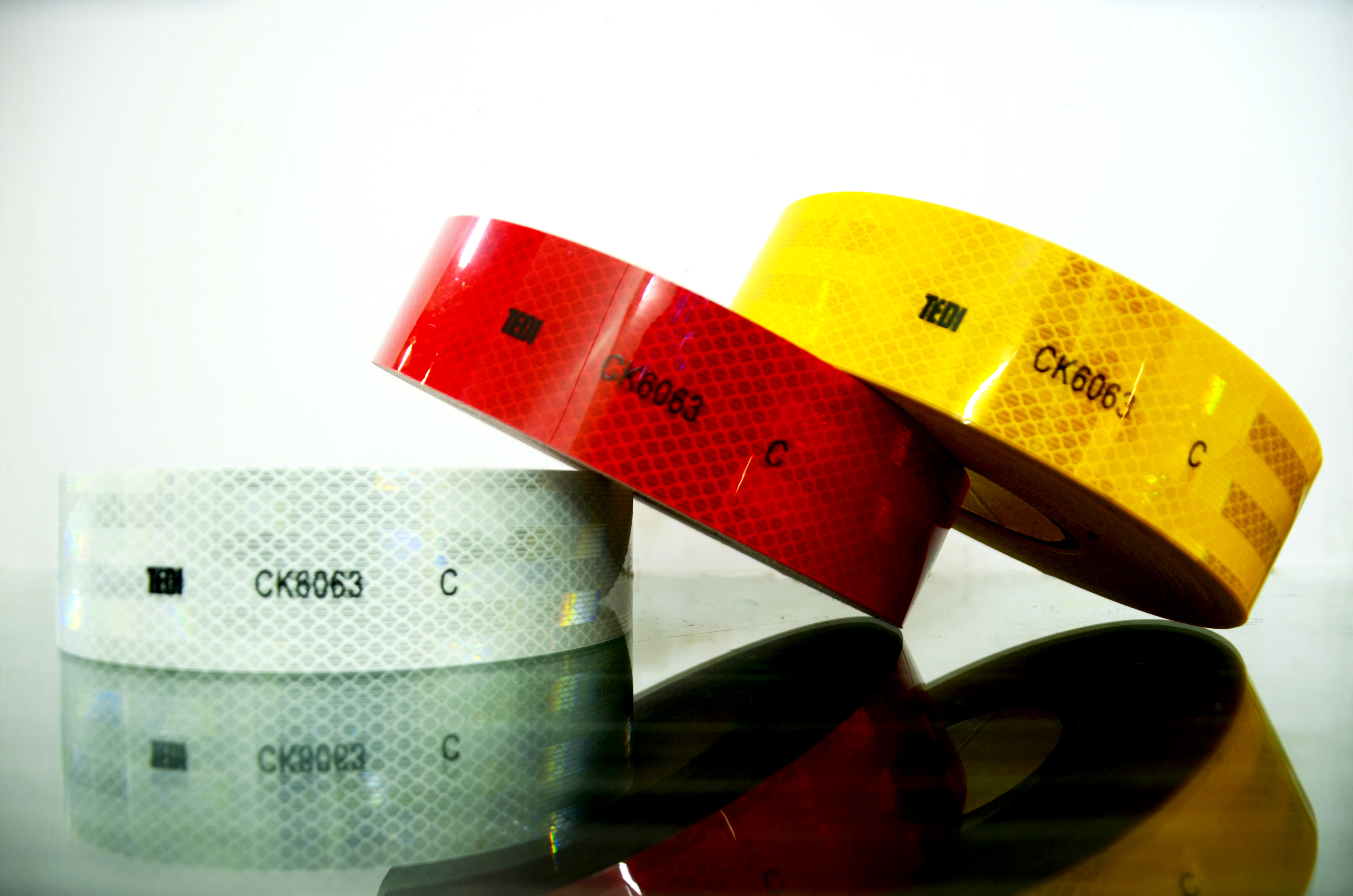 Vehicle Safety Marking System:  "With reference to the G.S.R No 784(E), CMVR rule no 104 has mandated usage of Retro-Reflective Tape conforming to AIS 090 on all N classes commercial vehicles (w.e.f 1st April. 2009) and M class Passenger Carrying vehicles (w.e.f 1st October 2009)."
TEDI brand conspicuity material complies with various standards & regulations and is designed for application on truck & trailer, school bus, rail, AG/construction vehicles & equipment, fire, police, ambulance, and various recreational/non-regulatory applications.
"The mandate directs to use tape with "C" mark and "Manufacturer name" on the tape. The Manufacturer should have Geruine ARAI certificate for the product."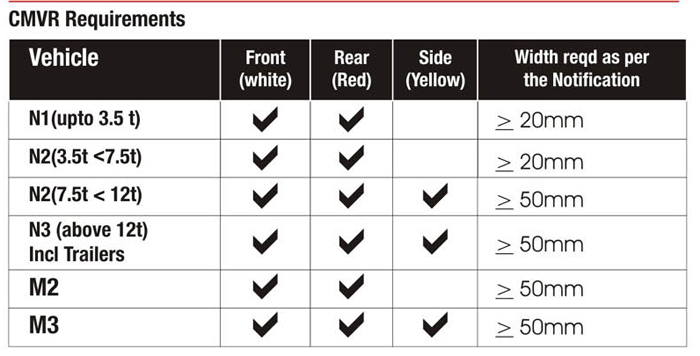 50mm RED Conspicuity
50mm WHITE Conspicuity
50mm YELLOW Conspicuity
20mm RED Conspicuity
20mm WHITE Conspicuity
20&50mm RED & WHITE Conspicuity